SM Services, coronavirus work practices and risk assessment. (last updated September 2021)
---
Even though an increasing proportion of the UK population have been vaccinated, Coronavirus still presents a level of risk to individuals and the NHS.
Tradespersons and homeowners should continue to evaluate and manage risks while Covid-19 is still with us.

At all times work should be undertaken in a safe manner without creating any unreasonable hazards or danger to anyone involved.
If anyone is vulnerable, shielding or isolating at a property,

the urgency of work should be considered and only be undertaken if delaying or rescheduling is not possible.
The latest up-to-date guidance should be checked via the government website(s) in-case amendments to restrictions have had to be introduced due to changes in circumstances of any further outbreaks.
---
All workers, including the self employed have a legal duty to comply with the "Health And Safety At Work Act" which includes requirements for risk assessment of each workplace and job. Coronavirus has introduced additional risks that need to be assessed and suitable precautions to be implemented. Government guidance is available: gov.uk/guidance/working-safely-during-coronavirus-covid-19/homes
---
The framework of SM Services risk assessment is mutual agreement of the following points:
The proposed work cannot be undertaken remotely via homeworking.
Stuart Mills t/a SM Services has not had any known symptoms, or been in contact with any persons who have had known symptoms of Coronavirus.
There are no practical limitations preventing the work to proceed, whilst adopting appropriate safe working practices, as per government guidance, whilst at the property.
Suitable PPE is available to be used as required.
If any Coronavirus symptoms become evident in either party, or any members of their household following the work date, then both parties shall contact the other immediately, so that any appropriate isolation procedures can be adopted.
---
No family members or persons residing at the home address of Stuart Mills t/a SM Services have had any known symptoms of Coronavirus. Some Covid Lateral-Flow-Tests have been taken, either at other workplaces, or during care-home visits, these have all been negative results.
During March & June 2021, Stuart Mills t/a SM Services has had both of the two Covid-19 vaccination injections recommended by the NHS & Government.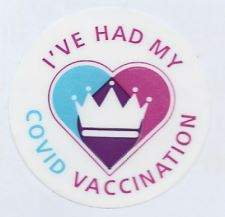 ---
To assist with tracking, control and research into the transmission of Coronavirus, SM Services recommends using the NHS track & trace phone App. and the Kings College Covid-19 research App, which are both downloadable onto a compatible smart-phone.
NHS Track & Trace App

Covid-19 research by ZOE

( The COVID-19 Symptom Study app is developed by health science company ZOE. It is endorsed by the Welsh Government, NHS Wales, the Scottish Government and NHS Scotland. Over 4,000,000 participants have downloaded the app and are using it to regularly report on their health, making it the largest public science project of its kind anywhere in the world. App data is being analysed in collaboration with King's College London researchers. )
-{page end 20Sept21}-