SM Services, coronavirus work practices and risk assessment. (last updated April 2022)
---
The framework of SM Services risk assessment is mutual agreement of the following points:
All workers, including the self employed have a legal duty to comply with the "Health And Safety At Work Act" which includes requirements for risk assessment of each workplace and job. Coronavirus introduced additional risks that need to be evaluated and if applicable suitable precautions to be implemented.
Specific work related government guidance is available: gov.uk/guidance/working-safely-during-coronavirus-covid-19/homes
If anyone at a property is currently isolating due to recently testing positive for Covid, the urgency of work should be considered and only undertaken if rescheduling is not possible.
In the event that national or regional circumstances change, up to date guidance should be checked via the government website: Gov.Uk/Coronavirus
If any symptoms become evident SM Services will use lateral flow or PCR tests etc, as per the applicable government and NHS guidance: https://www.nhs.uk/conditions/coronavirus-covid-19/
During March & June 2021, Stuart Mills t/a SM Services had the two Covid-19 vaccination injections recommended by the NHS & Government. A third "booster" injection and Flu injection were taken during December 2021. As of April 2022, Stuart Mills t/a SM Services has had no known symptoms of Covid-19.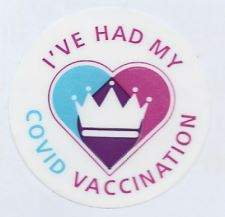 ---
SM Services recommends using the Kings College Covid-19 research App, to assist with ongoing research into any future outbreaks: ich are both downloadable onto a compatible smart-phone.
Covid-19 research by ZOE

-{page end 03April22}-