Previous Employment.
After leaving school in 1978, Stuart Mills commenced employment with Telephone Rentals Ltd, where a four year craft apprenticeship was completed. During the 1980's & 1990's privatisations, take-overs, mergers and acquisitions within the communications business sector resulted in Telephone Rentals PLC being bought by Cable & Wireless, then merged with Mercury communications. Between 1990–1993 employment continued with Mercury Communications Ltd, then in 1993 following partial restructuring and sell-off, employment was transferred to Blick Time Systems from 1993–1998. After further regional and management restructuring and then redundancy, SM Services was established in February 1999.
---
Part-P Building Regulations.
Following the implementation of Part-P building regulations in April 2006, there was a requirement for certain types of domestic electrical work to be notified to the Local Authority Building Control department for the issuing of a building regulations compliance certificate, as well as an electrical certificate. Various government approved membership schemes were available to allow contractors undertaking domestic electrical work to self certify and notify all such work on behalf of the homeowner.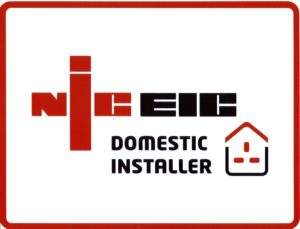 In 2006 SM Services joined the NICEIC domestic installer scheme. Essential membership requirements include; Familiarisation with and copies of up to date BS7671 Wiring regulations and Electricity at work regulation documents. Appropriate calibrated test equipment. Public liability insurance minimum £2,000,000. Correct electrical test certificates issued for work undertaken. Health and Safety risk assessments and complaints register. Plus annual site assessments when all above items are verified and a sample of work is checked for compliance with scheme membership.
All work undertaken by SM Services will fully meet the requirements of BS7671 wiring regulations and Part-P building regulations. Correct certification, notification and if necessary additional documentation is provided upon completion of each job.
---
Qualifications & Experience.
With over 20 years trading SM Services is continuing to build up a wide base of satisfied customers. Qualifications attained during employment, evening college courses and Open University home learning include:
City & Guilds: 2381. Requirements For Electrical Installations Level 3 16th edition.
City & Guilds: 2391. Inspection, Testing, Certification of Electrical Installations.
City & Guilds: 2382. Requirements For Electrical Installations Level 3 17th edition..
From this background of apprenticeship on the job training, working in major industry and commerce sector businesses around the Midlands, a broad base of experience, knowledge and practical skills, have been acquired. With the addition of formal qualifications and a personal commitment to all works undertaken, Stuart Mills DipComp(Open) t/a SM Services, can offer an excellent bespoke service to meet whatever your requirements are.
All of the above qualifications can be verified by formal certificates, copies available upon request, samples below:-
-{page end 20Sep20}-